SUNDERJI EARLY INTERVENTION CENTRE
Founded in 2003, in the hope to assist neurodiverse children with various developmental delays to achieve success in the later part of life.
In order to do so, we have created a transparent environment that focuses on giving a variety of social, cognitive and sensory experiences to the children at the centre. We stress on the development of age appropriate learning, play, language and socialization skill.
Is developmental delays really an issue?
Developmental delays in neurodiverse children can bring about problems with behaviour, learning, reading, communication and social interaction. Early diagnosis and treatment increases the chances of improvement rather than simply "waiting it out" and treating such problems at a later date.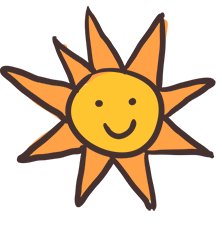 Behaviour modification therapy
Neuro development therapy
ADL + Life skills development therapy
By age 3, most of the major brain structures are mature, and it becomes more difficult to make significant change in a child's growth and development.
What our
Parents have to say!
Our centre assists children up to age 18 for multitude of challenges, such as